GRP Cable Trays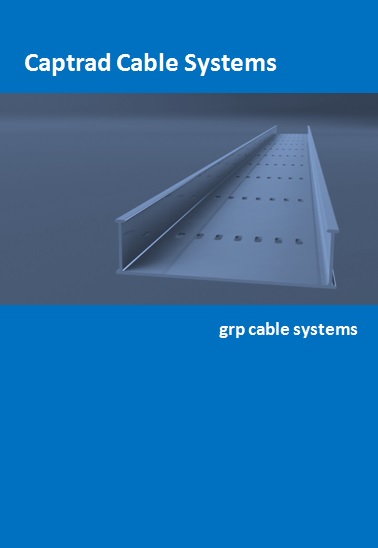 Captrad GRP Cable Trays have been design and manufactured with the user in mind, whilst offering excellent
performance ease of use. Our GRP Cable Trays can be supplied in a variety of sizes along with a comprehensive array of
fittings to cater for any
Captrad GRP Cable Trays can be supplied either as the cable tray or with the uniquely designed 'Click-fit-Lid' so it is fully enclosed. All our cable trays are
produced in 3mtr lengths and can easily be fabricated on/off site. We have a large range of products that we hold in stock, thus on stock items we can turn orders around in a couple of days.
Please check stock levels before committing to any projects
On large projects Captrad Cable Systems has the ability to adapt to the said project and we are more than willing to discuss your requirements when it comes to grp cable trays.
Advantages of Captrad

Cable Trays
•

Non-Conductive Cable Trays

•

Excellent Working Temperatures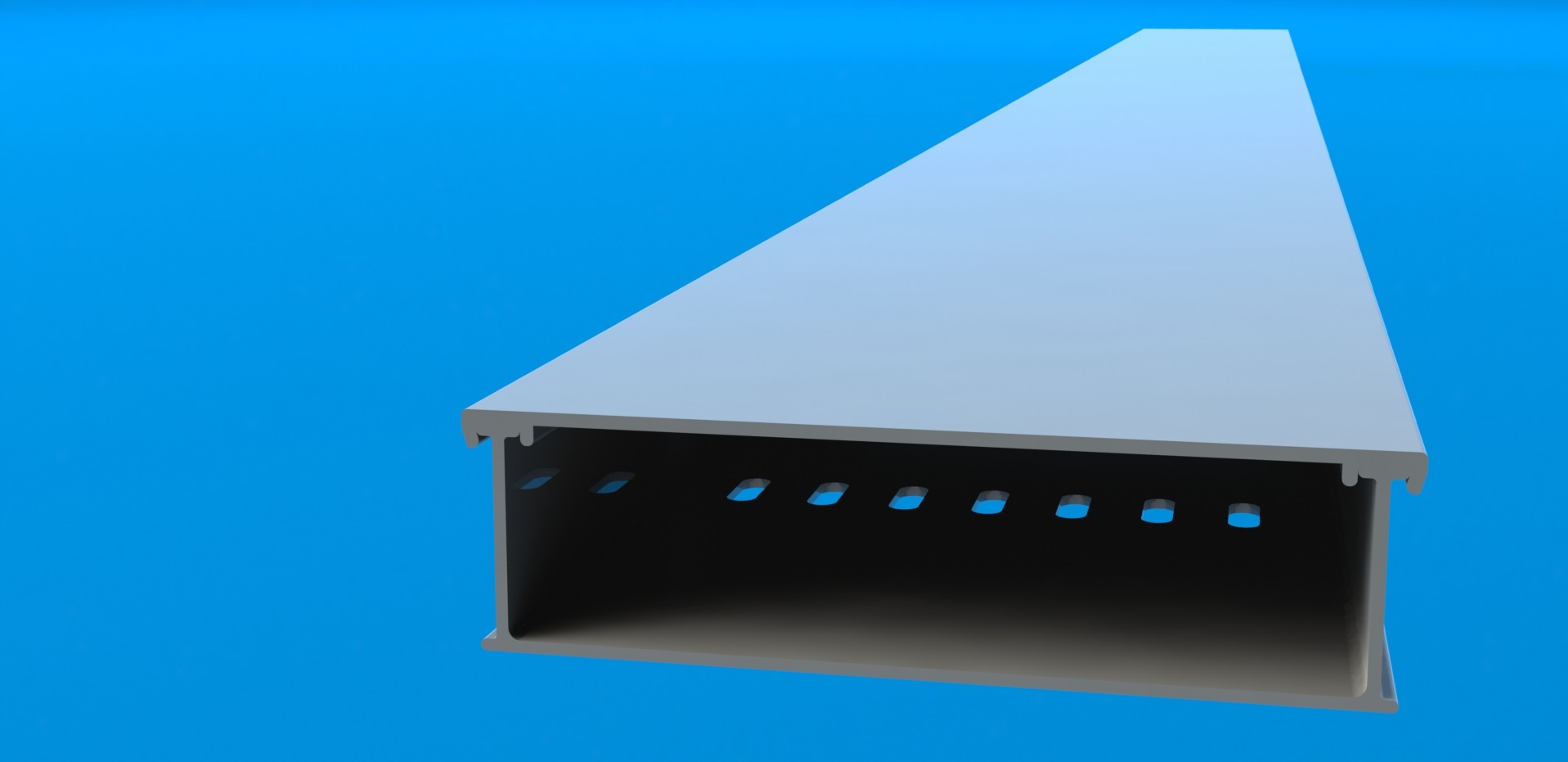 Benefits of grp cable trays
compared to stainless steel cable supports
· Lighter weight for easier handling

· GRP Cable Trays are easy to cut and drill – no need for hot work permits

· No deburring to remove sharp edges so less cable damage

· GRP Cable Trays require no earthing

· Faster installation times - making it more cost effective overall

· Superior corrosion resistance especially in saline, crude oil environments and in anaerobic conditions such as waste compositing,

· Tougher and more damage tolerant.